CLICK TO CLOSE THIS WINDOW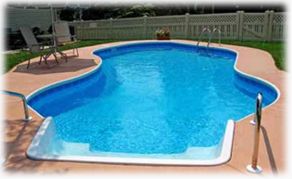 Flexibility
Vinyl liners give you the most flexibility when it comes to shape, size and color.
Price
Vinyl pools are normally 30%- 50% less( sometimes even more) to buy and install. Our pool kits are do it yourself, saving you a lot more than a concrete pool that must be installed by a professional.
Maintenance
Vinyl liner pool are non porous unlike concrete pools which are rough and do nothing to inhibit algae growth. Vinyl liner pools have little for algae to grab a hold to and will take longer for algae to grow than a concrete pool.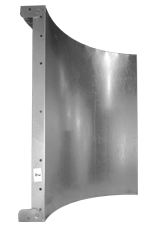 Steel pools are the tried and true way to go when it comes to inground pools. Steel pools are the most rigid and will work with any environment. If you are looking for a strong reliable pool while saving the most money, this is your choice.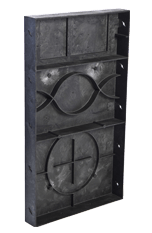 Polymer pools make the installation process easier because of the weight of the panel. This is a popular choice anywhere you go especially in the south east part of the United States and other areas with high water tables.
Inground Delivery Process

We have the most advanced inground delivery system around. Once an order is shipped you will have access to pictures of YOUR freight that is being shipped. There are companies that show you what a a pool kit on a pallet looks like but no one has images of each individual order.
More Vinyl Pool Information